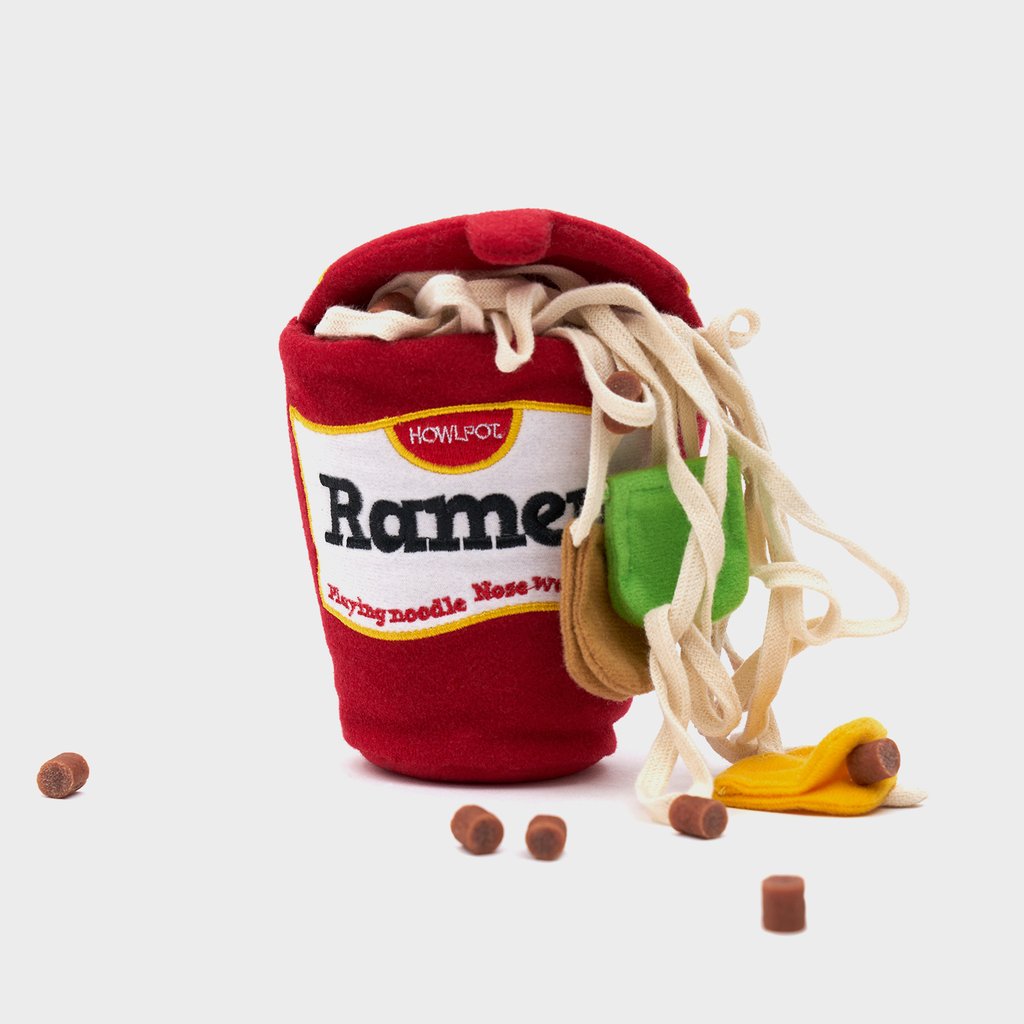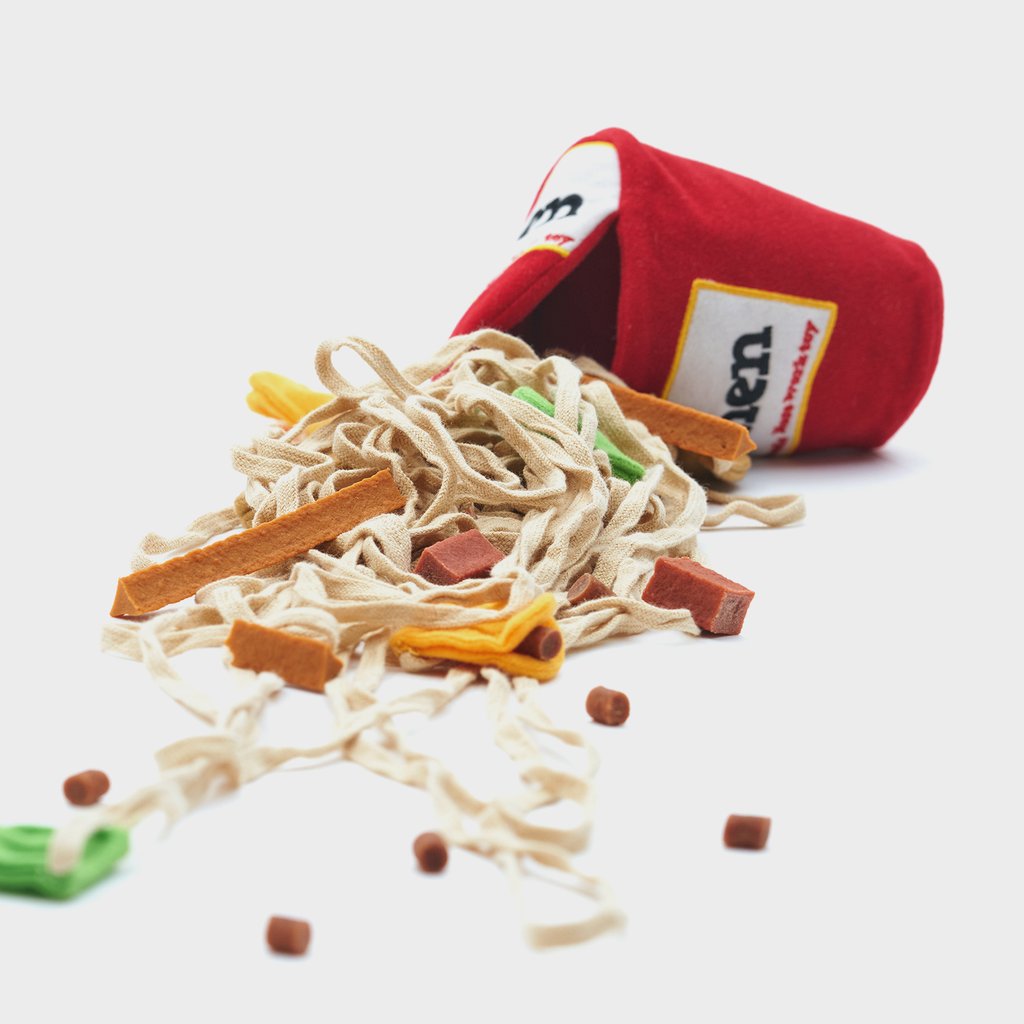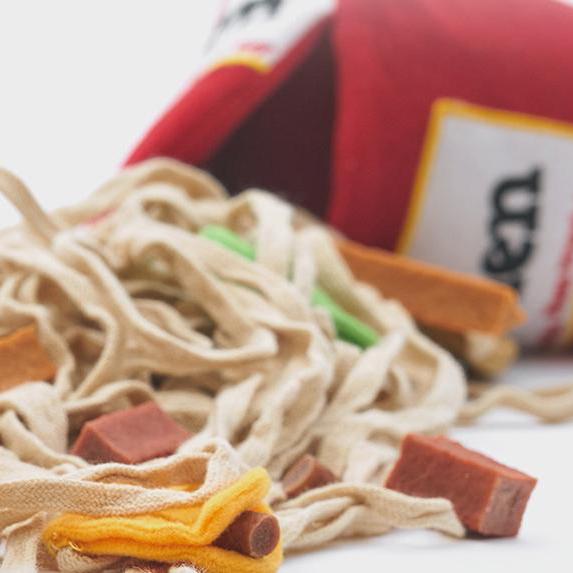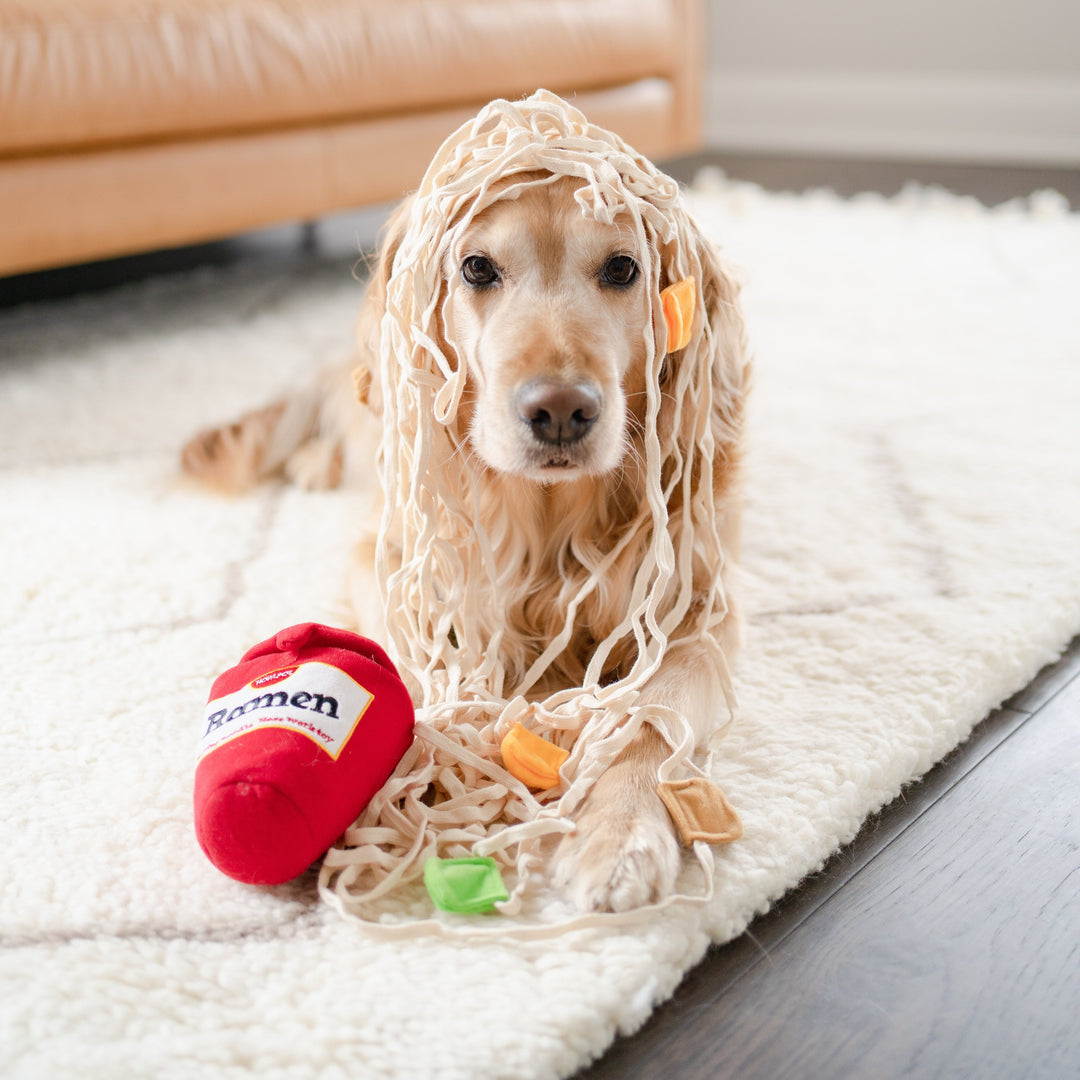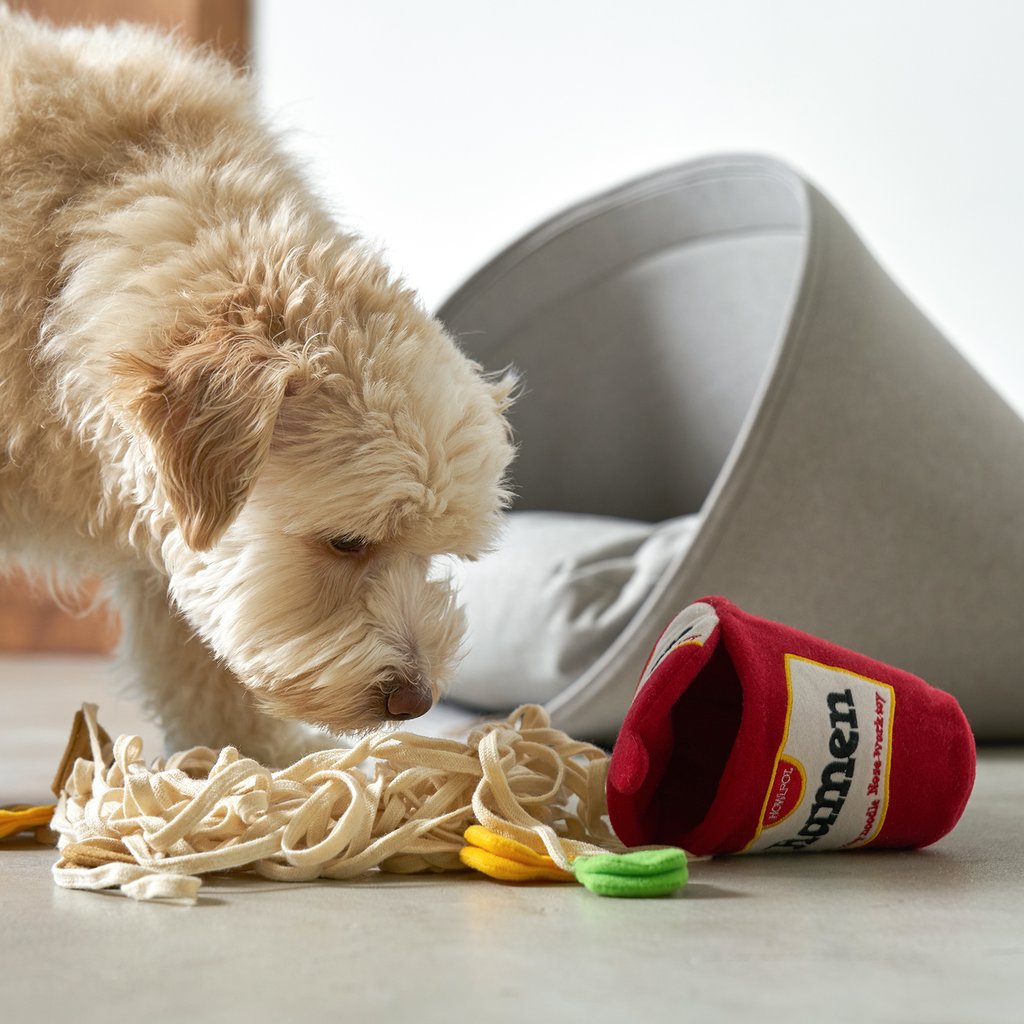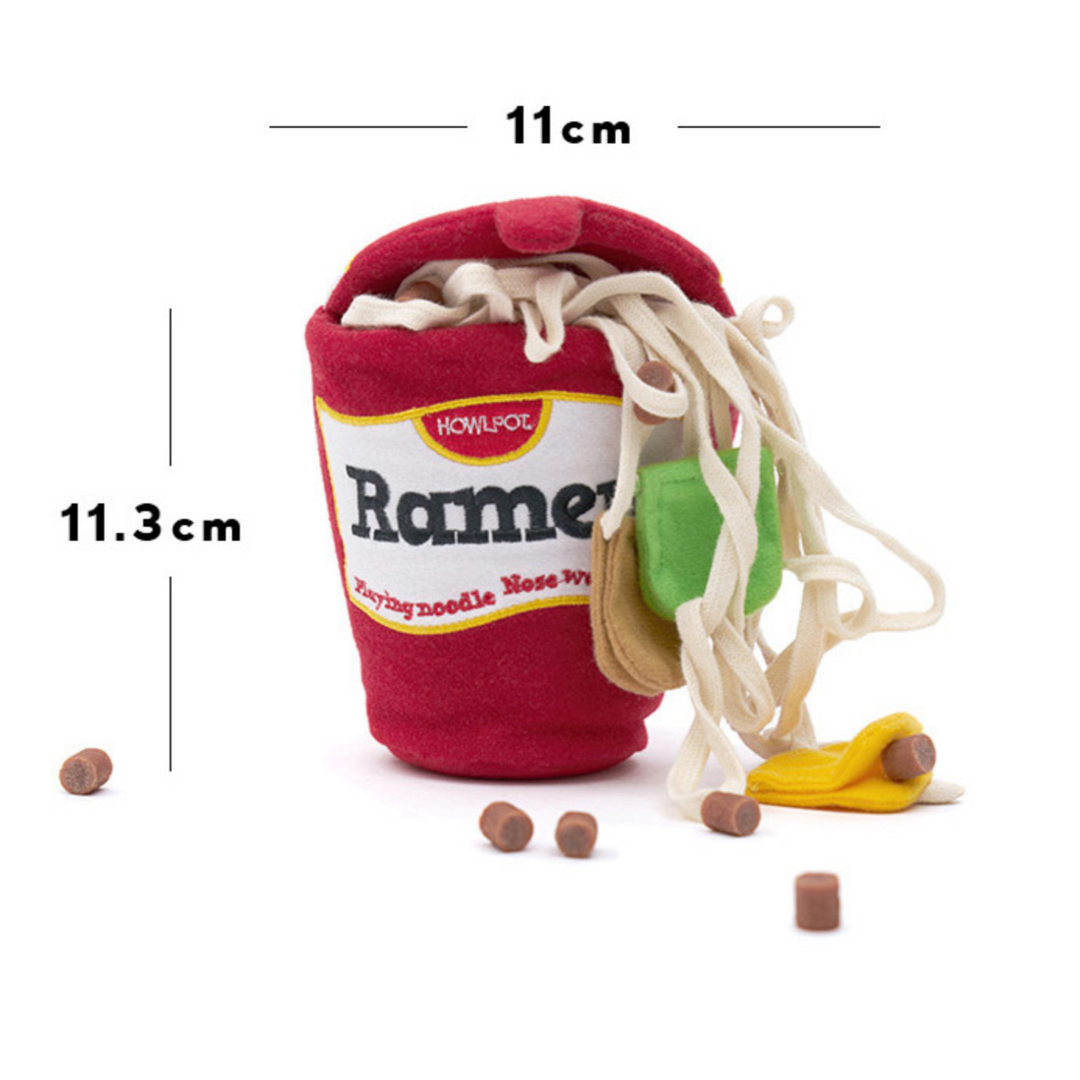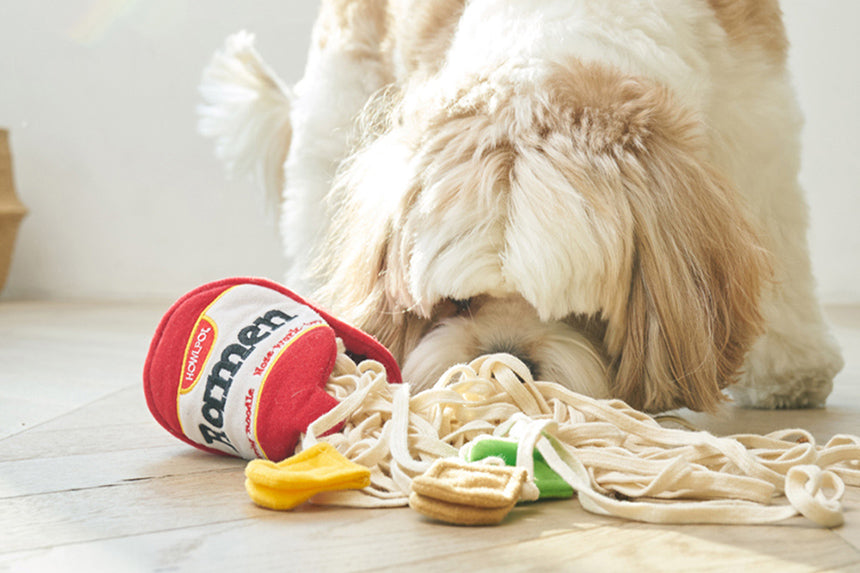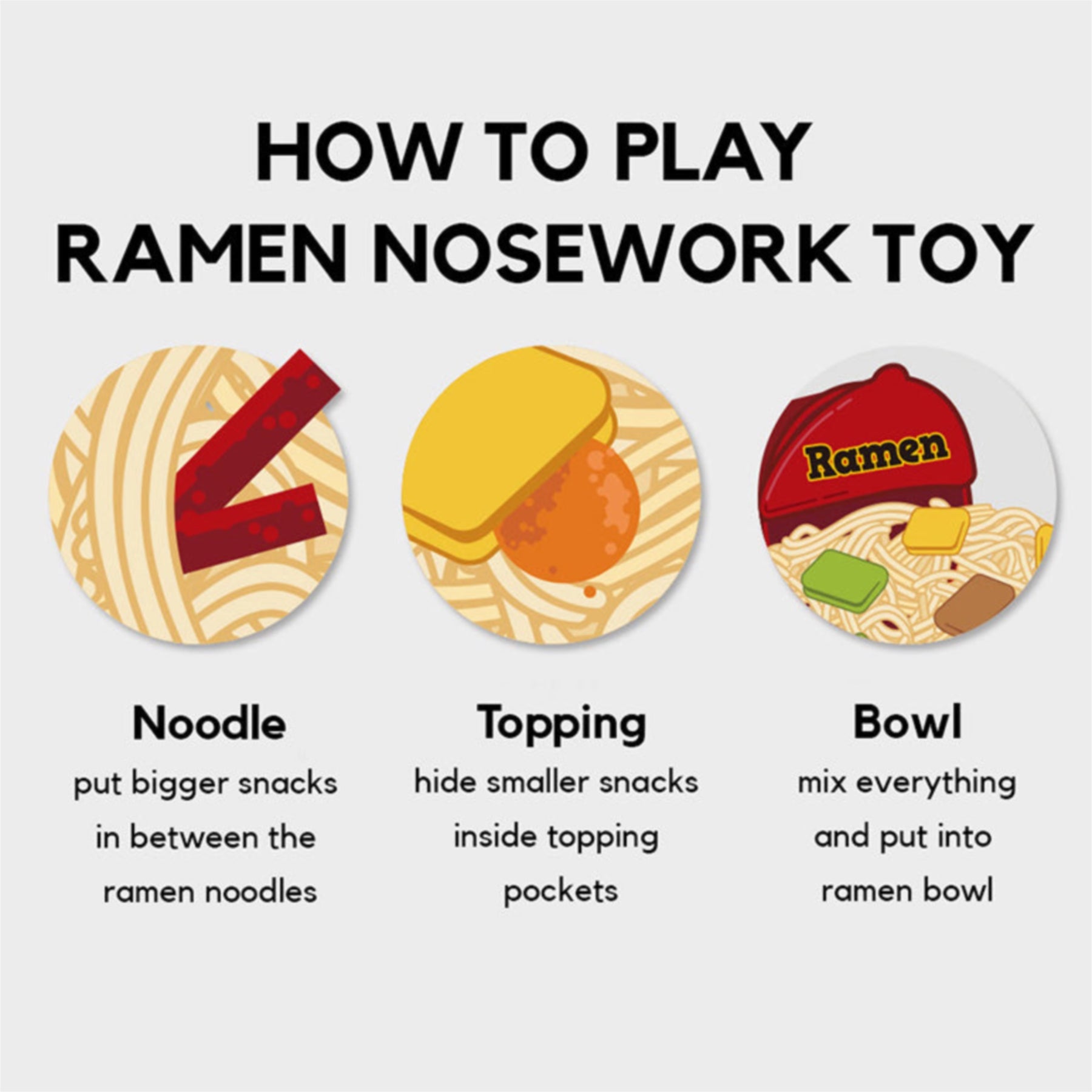 RAMEN INTERACTIVE TOY
Pickup currently unavailable at Kalkaji, New Delhi, 110019
Kalkaji, New Delhi, 110019
Pickup currently unavailable
Kalkaji
G-150 Kalkaji, New Delhi, 110019 India
110019 New Delhi DL
India
8056201738
 Get smarter and get treats! The Ramen Noodle Nose Work dog toy makes you work for your treats. Sniff out the treat, and if you find it, the ultimate reward is yours to eat! You'll probably get some extra treats from your human for playing so well by yourself. 

DESCRIPTION:
Ever heard of nose work toys? In nose work, dogs indicate the location of a "target" scent (i.e. treats!) by using their natural sense of smell. Training complexity: Low. Mental stimulation: High.
The nose work dog toy is made from 100% lylex fabric and 100% cotton yarn, which is hygienic and you can put it in a laundry net and wash it to keep it clean!
The benefit of the noodle-style nose work toy such as this one is that it accommodates all shapes and sizes of treats so you can use your pup's favorite treat to play!
Please supervise your dog while playing with any toys.
Care:

 Machine-wash in a laundry net at delicate cycle